2020 William Downie "Gippsland" Pinot Noir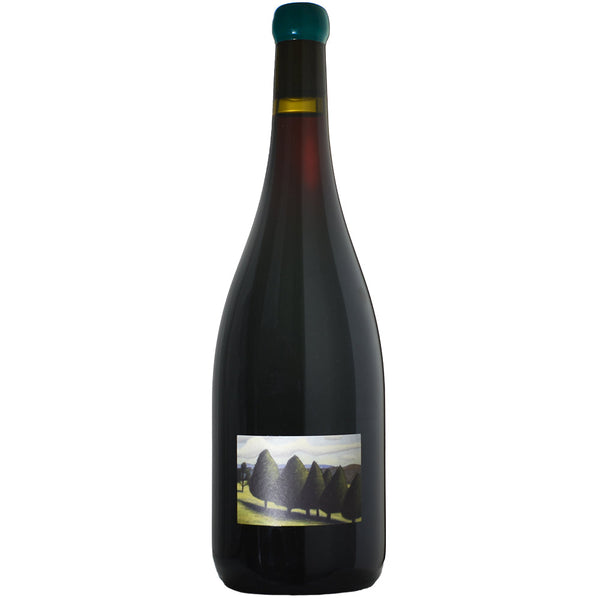 "Bill Downie is the definition of a f*cking LEGEND. We are blown away year-in and year-out by these wines. Downie, together with his friend Patrick Sullivan, are laying the groundwork for Gippsland to become the next important Australian wine region. And the pinots really do speak for themselves: somewhat wild, but entirely specific, somewhat delicate, but with undeniable power…just legendary" -- Jane and John Lopes, Master Sommeliers
"William Downie is the OG of minimal intervention, site specific pinot noir in Australia. He's garnered a cult-following of disciples who consider him the grand-daddy of the natural wine movement in Australia, a title that makes him somewhat uncomfortable. Bill (as his friends call him) employs sulfur when he needs it and works hard with hygiene, temperature, and pH to make sure his wines are squeaky clean. His commitment isn't to dogma, but to his land and his wines.
Bill started out in wine near the top: a two-year stint with the legendary pinot noir producer Phillip Jones at Bass Phillip in Leongatha, Gippsland. He went on to work for De Bortoli, eventually becoming their senior winemaker in 2006. In the meantime, Downie launched his own label in 2003, quietly sourcing and making some of the best pinot noir in Yarra Valley, Gippsland, and the Mornington Peninsula. 
In the early 2000s, Bill also snuck off to Burgundy for harvests, honing his craft with Domaines Fourrier and Hubert Lignier. When Romain Lignier died unexpectedly in 2004, it was Downie who was brought in by the Domaine to lead the winemaking team for the 2004 and 2005 vintages. So if you're lucky enough to encounter some 2005 Domaine Hubert Ligniers floating around, those wines were made in large part by William Downie.
Bill eventually left De Bortoli to focus on his own label. He also abandoned his grape sources in other parts of Victoria to focus solely on Gippsland, a sprawling region of untold potential east of the Yarra Valley. He and his wife Rachel (a talented wine professional in her own right, not to mention an expert yogurt and cheese maker) own their own farm called Guendulain, in addition to tending to other plots all over Gippsland. Pinot noir is the only grape cultivated: a nearly unheard of dedication in this day-and-age." -- LEGEND, importer


Site: Berrys Creek Vineyard in South Gippsland
Vintage notes: 2020 was one of the coolest and latest seasons in the last decade. Very small yields made sure everything ripened well, in the end!
Vineyard notes: Berrys Creek Vineyard is planted at 6500 vines/ha on red volcanic soil at 150m elevation. It was planted by the Matthews family in 2000. Their leased vineyards are also all planted on red volcanic soil and range in elevation from 150m to 300m. The vines are between 20 and 40 years old and are, as of July 2020, all certified organic. Yields are always less than 5t/ha. All of the sites, including Berrys Creek, are dry grown.
Winemaking: All of the fruit is hand sorted and then fully detsemmed. Whole berries are transferred by gravity to both
wooden and stainless steel open vats. Fermentation takes place without any additions, temperature control, punch downs or pump overs. The must was pressed after 30 days and then matured in 20% new Australian made French oak barriques. The wine was assembled and a small SO2 addition made before bottling without fining or filtration in December 2020.