2021 David & Nadia Pinotage, Swartland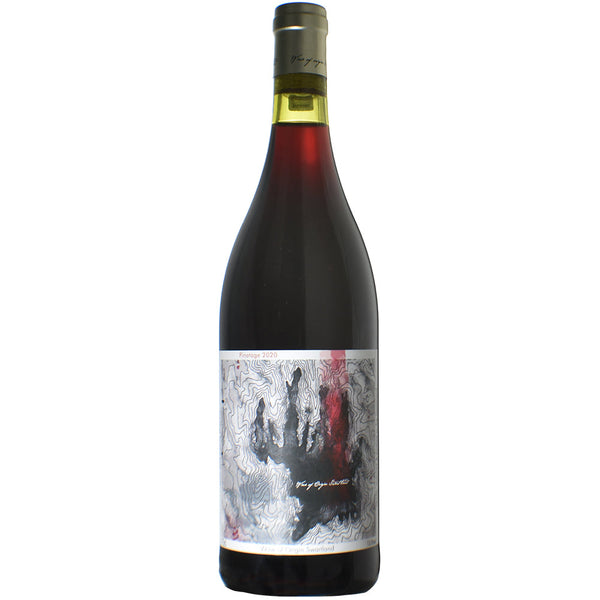 David and Nadia Sadie met at the University of Stellenbosch when he shifted his focus to viticulture after a rugby injury sidelined him from his first love. David went on to work vintages around the world, from Marlborough to St. Emilion, before finally landing back in South Africa. He eventually took over the cellar in the Swartland where Andrea and Chris Mullineux used to make wine prior to their purchase of Roundstone Farm and restored it in 2014. His wife Nadia, a soil scientist, joined him in 2016 and it's been a family affair ever since. Nadia oversees viticulture for their project and manages the vineyards that they lease. She employs biological farming, which is to say she avoids the use of any herbicides, plants cover crops and she's begun experimenting with a conversion to organics. Together, David & Nadia make high acid, textured wines that have cemented them as one of the most highly regarded wineries in the Swartland. 
It should also be noted that David's surname is Sadie, as he is the son of Eben Sadie, perhaps the most respected winemaker in South Africa, whose wines inspire a cult-like devotion the world over. For obvious reasons David and Nadia do not put the Sadie name on the bottle, choosing instead to focus on their own path. 
The wines are absolutely delicious. Their Pinotage is a celebration of a uniquely South Africa grape. Pinotage sometimes gets a bad rap, as the wines produced by the co-ops during Apartheid were pretty awful, but here they give it the attention it deserves. Juicy and medium bodied like a Pinot Noir, but smokey and spicy like a Syrah, it is a perfect bottle for a summer bbq.