2019 Chateau Climens "Asphodele" Bordeaux Blanc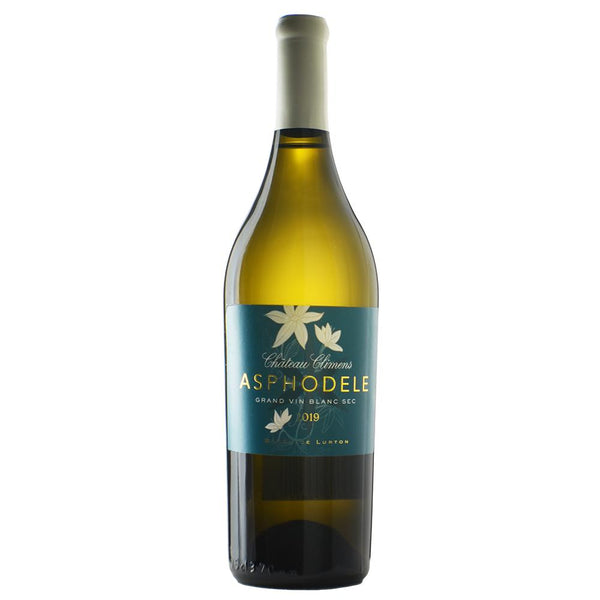 The exceptionally distinguished Château Climens is classified as a 1er Cru Classé and known as the "Lord of Barsac". Its history dates back to the 16th century, and only five families have owned the estate from its origins. This is a rare occurrence which explains why its surface area in a continuous single vineyard has practically remained unchanged since the date of its creation. In 1971, Lucien Lurton, already the owner of several famous classified growths in the Médoc, was won over by the finesse of the Climens wines and acquired the château. It was in 1992 that his daughter Bérénice Lurton took over the château's destiny. Since then, it is with enthusiasm and determination that she takes great care in perpetuating the precious magic of Château Climens, ensuring that this legendary growth shines with evermore brilliance and grace.
For the 2018 vintage Bérénice unveiled a new wine, one that focuses not on the legendary sweet wines of the estate but a crisp, dry style of 100% Semillon grapes, made in collaboration with Sancerre's Pascal Jolivet. 
The "Jolivet method" is based on the simple logic of nature: berries harvested at their freshest, spontaneous fermentation by naturally-occurring yeasts, aging on the lees, an absence of oak, etc. In their obsession to fully develop the potential of the atypical Climens terroir in all its purity, the team at Climens adapted the vinification advocated by Pascal Jolivet to the requirements of biodynamic production. This new dry white wine thus offers a precise reading of this terroir that has been fashioned by the conjunction of clayey red sand and limestone. The result is a unique wine, vibrant and pure, that conjugates grace as well as character.
The name Asphodèle has a musical lilt that has a resemblance to the wine: it begins with a vowel that is both open and strong; it softens and becomes more seductive in the middle; and it has a fresh, long-lasting yet nimble finish. Looking beyond its rhythmic qualities, the word also has a meaning: Asphodèle is the French name for a splendid wild lily with white flowers which abounds on calcareous terrain. Reputed to survive fires, it has inspired poets over the ages and has become attached to the symbolism of transcendence, a passage between earth and heaven that allows humans to go beyond the bounds of their mortal condition in order to approach the divine.