2019 Stephane Ogier "la Combe de Malleval" Condrieu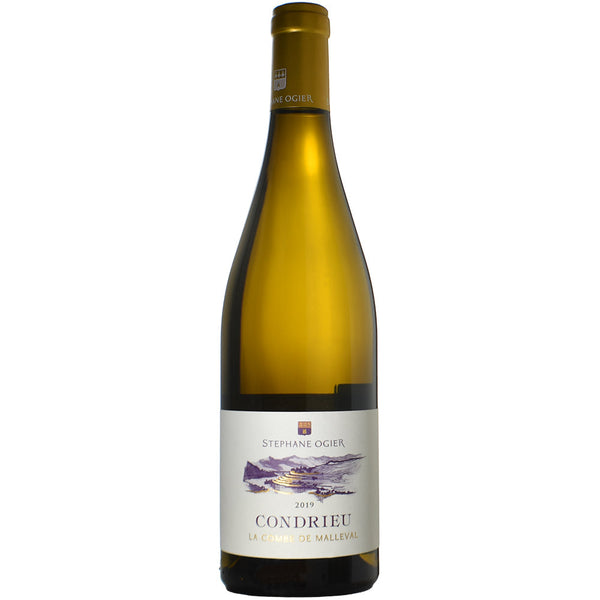 The Ogier family has been rooted in Ampuis for seven generations and is one of the most respected in producers in the entire Rhone Valley. The domaine produces wines from 27 acres of vineyards in some of the most famous Côte-Rôtie areas, such as Lancement, Côte-Rozier, and La Viallière.

In 1998, Michel's son, Stéphane joined the family business fresh out of enology school in Beaune. This young and talented go-getter has refined his father's passion for quality by introducing lower yields into their viticultural plan (via de-budding), replanting vineyards, and introducing a négociant arm of the business. Stéphane has purchased and replanted new vineyards in some of the highest points of the appellation (Bertholon, Besset, Côte Blond, Montmain, and Champon).  
Combe de Malleval a 3ha plot of Viognier between the villages of St Pierre de Boeuf and Malleval in Condrieu. Harvesting is manual and double sorted, and the wine is aged in large oak barrels. This is classic rich Viognier at its finest. Serve with roast chicken.